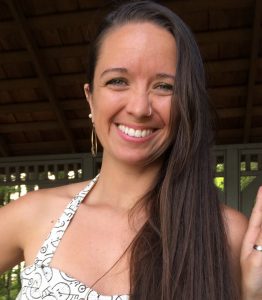 August 28, 2016
God.
God, who?

God. Father. King. All-powerful. Omniscient. Omnipotent. Omnipresent. Great.

Provider. Righteous. Faithful. Holy. Almighty. Gracious. Merciful. Forgiving. Mighty.

Savior. Deliverer. Healer. Perfect. Protector. Just. Light. Love. Eternal. These are very familiar and comforting words for me to describe God and who He is.

I use them in the songs I write. I write them down in my journal. I sign them all the time. I see these kinds of words used often in churches. The list goes on. It was not until recently that I felt challenged to expand the vocabulary to describe God. I recognized that I was limiting myself to using the same words because it is what I already know. Since I was limiting myself, I ended up limiting who God can be. I put Him in a box.

I am talking about the Creator of the universe. The God I serve is not limited. My God made the stars with the dust of His eyelashes. My God created the planets with His own hands. My God lit up the sun with a kiss. My God made the moon with a gentle touch of His heart. My God formed the trees with a simple command. My God hand-made me and gave me life with just one breath.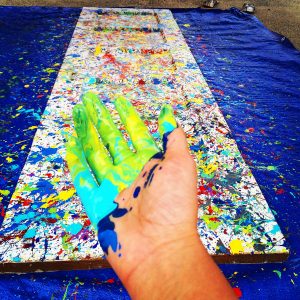 Why was I limiting my vocabulary to describe Him? I should be filling my mind with plenty descriptions. I should be making words beyond measure to define Him. He is much more than just words – even life itself.  

My time at David's Tent has given me the opportunity to challenge myself to expand my vocabulary on describing God because guess what– He is also a good friend of mine. It is easy for me to expand on who my earthly friends are, but what about God? Who is God to you really? How do you view God? Yes, God is God, but is that it?

Should not we claim everything of this earth for Him? Should we break down the walls by viewing God as someone who is WITH us instead of viewing God as someone who is distant from us because He is the King? Yes, God is King, but He is also a friend of ours. We want to sense some kind of closeness with Him. We want to feel like He is one of us. I absolutely love going out with friends to coffee shops just to catch up with them. After catching up with my friends, I always feel that sense of closeness, somewhat connected with them. Isn't that what God wants with us? He wants to be that kind of friend- catching up with you at a coffee shop, spending time with you, and enjoying life together.

I really want to break God free from a cage. Our view on God should be like an eagle, surfing the wind or like those painted horses running in the meadows or even those dolphins roaming through the waves. I decided to encourage myself to begin coloring up my words with my description of God. What about you? Have you thought about how you can make more colorful words for God? If not then do consider taking a plunge at this challenge too!

Artist. Dancer. Gardner. Author. Lover. Singer. Translator. Director. Producer.

Nature. Teacher. Friend. Family. Communicator. Treasure. Joy. Innovator. Culturally

inclusive. Colorful. Diverse. Beautiful. Activist. Philosopher. Romantic. Poet.

Narrator. Painter. Sculptor. Baker. Being. Great Spirit. Universe. Historian. Librarian.

Spontaneous. Traveler. Musician. Supporter. Writer. Limitless. Illustrator.

Supernatural. Living Water. Creator.

God, who?

God.
— Renca Dunn