Holy Spirit Led Real Estate Miracles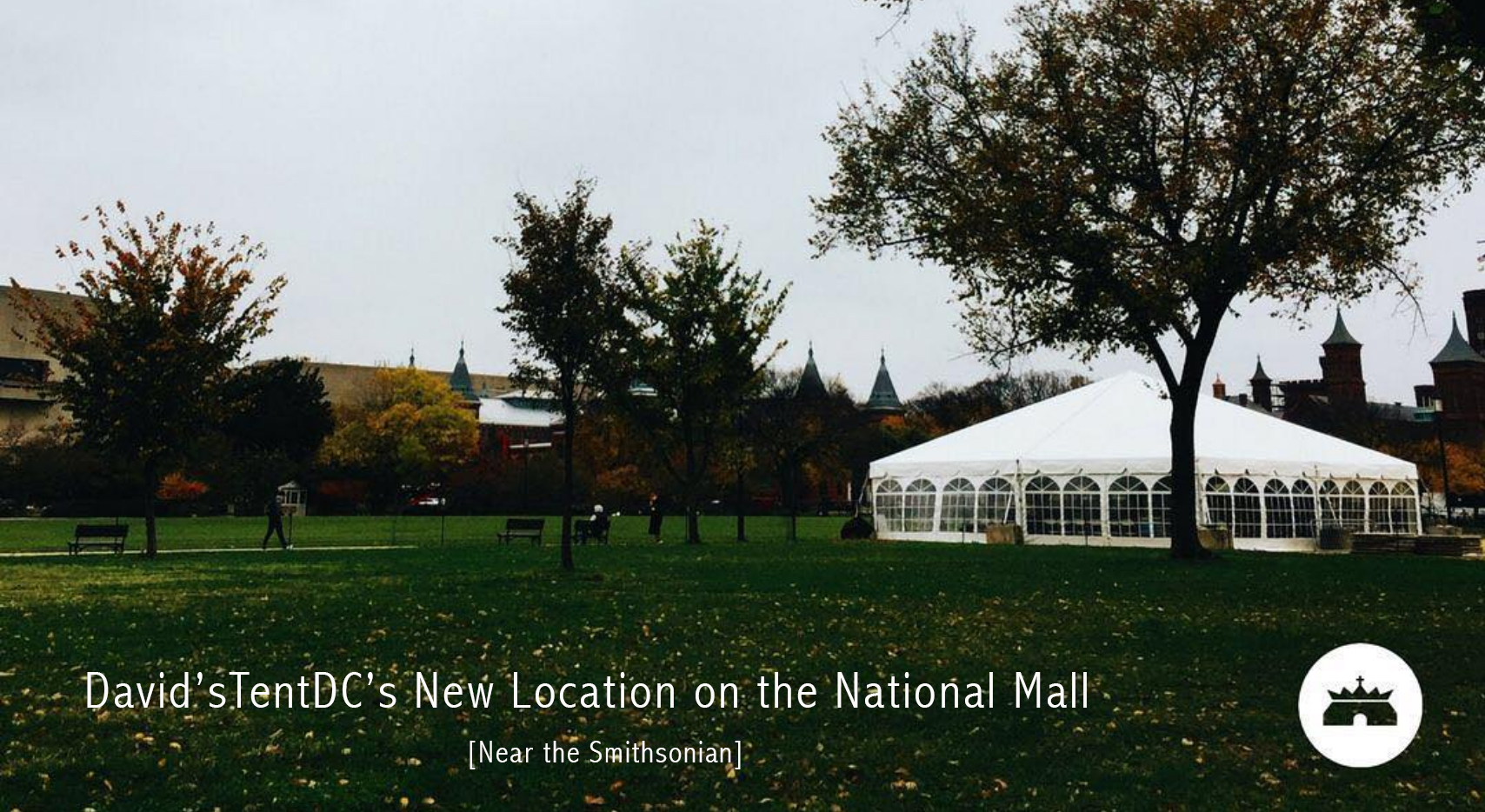 These last few months it seems that Holy Spirit has been our real estate agent…
We are so grateful for the miracle of finally being right on the (miles long) main gravel path on the National Mall in Washington DC.   In this new location (Thankyou National Park Service)  thousands of tourists will be walking right by David's Tent each day as the weather gets nice this year.  We would not have this location without careful obedience to Holy Spirit leading over the last 3 years.  
Before we pioneered David's Tent DC, a small group of us had been praying on Capitol Hill for several years.  YWAM DC was the first ministry that I pioneered in DC.   YWAM stands for Youth with A Mission.  I am still the director of that ministry as well.  2017 came to YWAM DC with a super-sized, thirst quenching miracle of God's provision. 
The YWAM miracle this year, was 3 houses on 4 acres, 25 minutes drive from the Mall, with a downpayment sizable enough that the monthly mortgage payment ended up less than one house that we were renting just miles away in the city.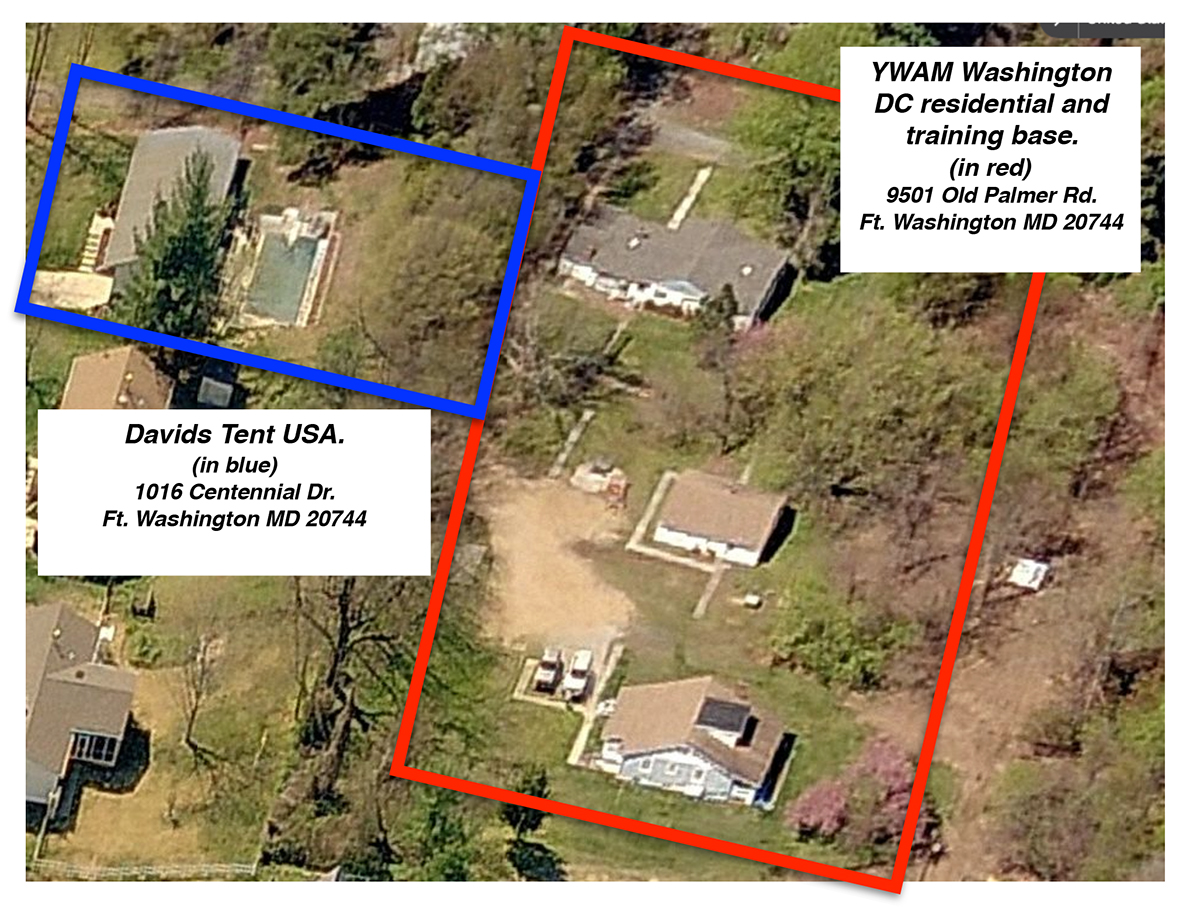 I had spied out this property and felt the Lord's leadership on it, but then it mysteriously went off the market! I was befuddled. "HUH!?" Months later, Pastors Dave and Carole-Lynn Owens from Embassy Church in DC heard about our prayerful pursuit of that property. "Why that's the Zello property! We used to live there!" Connected by Pastor Dave, the very next day I was on the phone with Mike Zello, life long missionaries with teen-challenge. It ended up being "all in the family!" God provided the downpayment through the dispersal of a trust that we didn't know existed (ohh the timing was impeccable!) and one other large gift!  We would have missed it without the step-by-step leading of Holy Spirit.
As this was all happening, an adjoining house was for sale. I sensed that was for us too, to expand the footprint. But I sensed that this one was for Davids Tent DC to buy, not YWAM. With Ron Boehme, a board member from YWAM DC, we laid our hands on the fence separating the newly acquired YWAM property and this adjoining house.
We asked God for it. That very night, Ryan Montgomery, assistant Director for Davids Tent DC, went to Embassy Church for worship team practice. Davids Tent DC was once based out of Embassy Church during our pioneering years. Someone had sent an anonymous donation of $50,000 to Davids Tent DC to our old address. (IF that was YOU!!! THANK YOU!!) Ryan picked up the check that night, and announced the miracle.
With that seed and then a seed gift from another DC church of $20,000, David's Tent was able to pony up the downpayment to land that house last August. Again our monthly mortgage payment is less than what rent was for another house in DC that we let go.
All in all it landed us 4 houses for less monthly cost than 2 houses we previously had rented in the city.
As a special kiss, the Davids Tent house has a pool. The night we got the surprise $50,000, one of volunteer staff got equally surprised. Knowing nothing, Meghan had prayed that day, "God if you want me to come back and do the YWAM Discipleship Training School (DTS), then I ask you to get me a pool."   Hours later I walked into the tent to celebrate the miraculous $50,000 and announced, "So we're buying the house with the pool by the YWAM base!" Oh My!! It would take the writing of another gospel to describe the look on her face! She did in fact do the DTS this fall and is currently on outreach in Uganda.  Holy Spirit…THANK YOU for leading us in the world of real estate
YWAM DC has two outreach teams that just left last week for Brazil and Uganda. leaving vacancies for hosting state by state teams. But times ticking. When those teams come back, many of them are staying on full-time staff with us. By Feb 20 we need another solution.
Furthermore, We are still renting one house in the inner city of DC. We put in our 90 day notice to move out of that house March 30. We don't know where the 8 residents of that house will be moving to yet either. We really sensed Holy Spirit wanted us to, in faith, put in our 90 day notice. Sometimes you have to put your feet in the Jordan before the waters part
Whoa! There's more!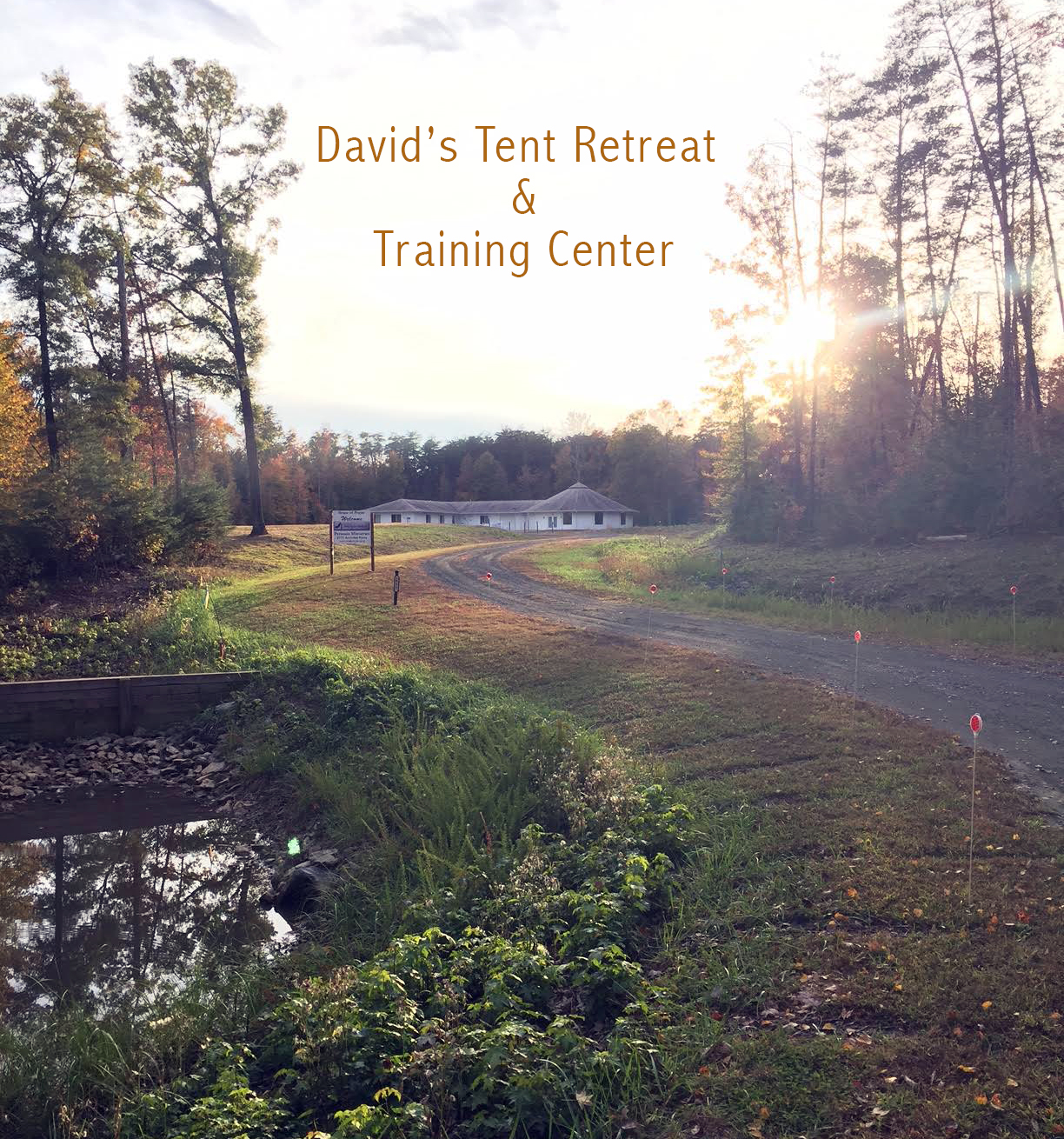 We had about $85,000 come in over the past two months for the purchase of housing to host the state by state teams. THANK YOU ALL!! And we had a real Holy Spirit moment lead on a place to purchase. Parousia Ministries, 40 minutes south of us, offered their $1.2 million property to us for $310,000! It has 8 bedrooms, 5 bathrooms, 3 kitchens, 3 living rooms, a fellowship hall and a church sanctuary that can seat around 150 people. It's beautiful, out in the woods of southern Maryland and only built 10 years ago. It's 10 acres gives room for hiking and it has a 45 car parking lot. Again this was a huge Holy Spirit connection.
Nancy Taylor-Warner that runs Parousia Ministries, is the daughter of the late Wade Taylor who was my family's neighbor in 2010. We both had apartments in the same building at 419 Seward Square on Capitol Hill. Wade, at that time, was a full-time intercessor in DC, (as was I) interceding for an over-coming people that would host God's Presence in DC. Davids Tent DC is no doubt fruit of His intercessions. We are moving forward in purchasing Parousia House of Prayer, closing probably around Feb 1. Again our monthly payment will be less then the house rental that we are letting go March 30.
 We will use Parousia for overflow housing, training, meeting space, love feasts, worship team practice, and place for our long term staff to retreat and recharge, seeking Holy Spirit's leading… away from the noise of the city.
Provisional Goals for 2018
1. Pay off the bank! We love that our mortgage payments are thousands less per month that what our rentals were a year ago, but I believe God wants to raise up generous ones that will help us pay these properties off as a non-musical offering to the Lord at Davids Tent DC. I'm praying that Holy Spirit would reveal to the marketplace generous givers of America the value of David's Tent DC to our Nation. All total, that would be $890,000 to pay off the YWAM property, the Pool House and Perousia Ministry Center.
2. Renovate the Pool House basement to better utilize that house for hospitality: $35,000
3. We need one more large house to host the state by state teams into the future that will be closer to DC than Perousia but not be over cramping the YWAM base staff and students.
4. Davids Tent also manages and staffs a prayer room on Capital Hill in partnership with Every Home for Christ called the American Center for Prayer and Revival (ACPR). Our hope is to launch ACPR 24/7 by the end of the year. The ACPR is primarily for Holy Spirit led strategic intercession for America, but it also serves somewhat as a visitors center for the prayer movements of DC. I'm looking for housing on Capitol Hill for 3 senior women that are ready to staff the ACPR pronto. Does anyone have any leads?
Prayer Requests for this new year
Please Pray for the Million dollar breakthrough to make it all happen! And if you feel called, please give as you are led.  And please share our miracle story however Holy Spirit leads you! 
To sign off, here's a poem that came to me around the New Year:
Any Revolution is a silly idea, unless Jesus is in it!
Why change the world, if it's not by His Spirit?
Who cares if you change History if you're writing your own story?
The only true hope and change is when we live for God's Glory!
"Lord, we don't want to go up from here, Unless Your Presence is with us!"
All for Jesus, the best King ever!