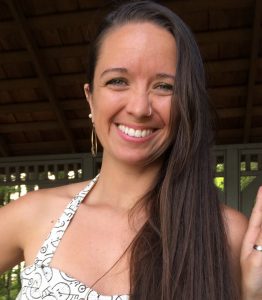 How is David's Tent like a wedding?
Going to weddings is one of my favorite things to do in life. I absolutely love the exciting part when the groom finally kisses the bride. However I do have another favorite part- the exchanging of vows. It is not just about the words being spoken unto each other, but about their action of being committed to each other under no matter what the circumstances are. It's a demonstration of faithfulness and love.
No, I am not married, but I have gone to plenty of weddings for me to become very familiar with how important wedding vows are. I love it when couples look deeply into each other's eyes and recite the vows. I see the couple just fall in love with each other again. It is said that your wedding day is supposed to be one of the most memorable times of your life because it is a day when a promise turns into an action that you will always love this person until death do you part.
The wedding day is just one part of a lifetime of marriage. As we all should know that every marriage goes through waves of joys and trials. When you think back to your wedding day and the vow you made, you realize how it rings true:
I__ take you __ to be my wedded wife/husband. To have and to hold, from this day forward, for better, for worse, for richer, for poorer, in sickness or in health, to love and to cherish till death do us part. And hereto I pledge you my faithfulness.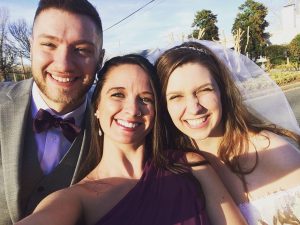 The last sentence "I pledge you my faithfulness" really touches my heart. No matter what happens during your years of marriage, whether you or your other half has a phase to go through or maybe some challenging situations have appeared in your lives or perhaps a time when there is not much financial flow, you will still need to remain faithful to your spouse. You will faithfully love your other half until the day you die. So, that vow on that wedding day is not just for that day, but a promise of a lifetime of marriage that bleeds eternal love.
That is how I see David's Tent, a "day" of my lifetime marriage with Jesus.
Going to David's Tent every single day since September has taught me a thing or two about marriage. Yes, I am aware that marriage is much more than a simple example as David's Tent, but I am leaning on how David's Tent can serve as a symbol of marriage. Ever since David's Tent started, we went through different seasons-literally. There were stormy days when the rain would not stop pouring and my shoes became wet from the flood inside the tent. There were snowy days when I had to walk through the icy wind and my fingers would turn numb. There were scorching hot days when I could not bear the burden of the heat. There were insect filled days when flies and mosquitoes would not stop bothering me. There were long days when I felt the hours passed by a lot slower. There were days when I was not feeling well and had a cold. There were beautiful days with the sun shining and plenty of joyful dancing. There were peaceful days with many lovely birds stopping by. There were crazy days that still linger in my memory, which no words can explain.
My point is- Rain or shine, hot or cold, peaceful or crazy, sick or healthy, rich or poor; no matter what, I still faithfully went to the tent. Every season that I went through since the start of David's Tent has taught me the beauty of being faithful to Jesus because He is worth it.
Nobody said the road of marriage would be easy, but everyone always says it's worth it just like no body said going to David's Tent would be easy, but it's worth it because of Jesus. The best part about this wedding vow? At nearly the end of the vow it says, "till death do us part." This does not even apply, because in Him, we have eternity. What great joy I find in that!
David's Tent is like a yearlong wedding ceremony for a lifetime of marriage with Jesus. I said yes yesterday, I am definitely saying yes to this today, tomorrow, and forever.
— Renca Dunn