It is 11 o'clock in the morning on a Saturday. You are walking down Constitution Avenue, the wind is blowing in your hair, and the sun is kissing your face. A friend of yours told you about a big white tent filled with glorious music near by the Washington Monument. The best part about this is that this is not your ordinary white tent, but a white tent that is set up for people from across the nation to come and worship Jesus.
Finally, you arrive at the tent. You enter the tent, expecting to hear some musical instruments playing or someone verbally singing songs, but wait- there is no sound. There is silence in the tent, complete silence. You see someone on stage moving his/her hands, but you hear nothing. What is going on? Are the speakers not working? Are all the musical instruments broken? Where are the singers? Fear not, my friend, it is called American Sign Language (ASL).
Worship's new sound is no sound at all!
It is without a doubt that the 9:30am to 1pm shift at David's Tent brings a new perspective on worshipping Jesus. Our shift team of eight people consists four people who are deaf, myself included. We all use American Sign Language to communicate. Our voices come from our hands instead of our mouths.  So, when we sing, we sing our songs through our hands as our response to Jesus. Sometimes we do add musical instruments to our songs such as the drums or the automatic electrical beats from one of the keyboards at the tent because we can feel the music beats vibrating from our feet so we follow the beats while we sing.
To worship Jesus is not about the music or the sound or the voice, but about our hearts responding to Him. The best kind of music is actually the one from our hearts. David's Tent is a perfect example of how we can gather together and worship Him in different ways. I absolutely love the Hebrew definition of worship because it has over 50 different meanings while English only has a few. Our ASL team really likes to create our own songs and pour them out when we lead on stage. Bringing sign language to DavidsTentDC breaks down many barriers for perspectives on Jesus.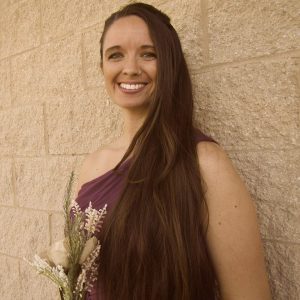 I always imagine when I am singing on stage, the words in my songs become alive from my hands, they float around the tent for a while, and then they move towards heaven. There, Jesus sitting on His throne, catching my words with His hands and putting them in mason jars to store them forever. Oh, how it would be a beautiful thing to see! I just know the fragrance of our songs rise up to the heavens.
At the tent, we have a TV screen connected to a laptop so we can type in the lyrics of our songs. Through this way, anyone can join us during our worship time. It is an honor for our team to be able to express our songs to Jesus at David's Tent through ASL. We look forward to meeting more new people at the tent and let us raise our voices together!
— Renca Dunn