From an article originally published in the Washingtonian.
NEWS
What's the Deal With That Big Evangelical-Christian Tent on the Mall?
We were confused. They prayed for us.
WRITTEN BY ELLIOT WILLIAMS
In 2015, a Christian group erected a 1,600-square-foot tent on the Mall, where it has sat ever since. If you've wandered by David's Tent, as it's called, perhaps you've wondered: Just what is the deal with this thing? One recent afternoon, I stopped by to find out.
A nondenominational group started by an evangelical named Jason Hershey, David's Tent is a 24-hour-a-day operation manned by a rotating three-person team that hands out Bibles and performs religious music. When I got there, I was greeted by a grinning, bearded New Orleanian named Walton Fort, who has worked in the tent for more than a year. Rather than try to sell me some of the Hershey-penned books that covered a nearby table, he grabbed his coat and suggested we chat outside. "See, God wants to bring his kingdom not only to us but through us," Fort began.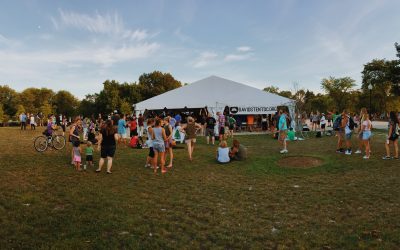 Those first dates I had come up with on the spur of the moment turned out to be impeccable timing. September 25th – November 6th, 2012 ... I had just pulled the dates out of thin air in the pressure of the moment, basing it on my thirty-seventh...
read more